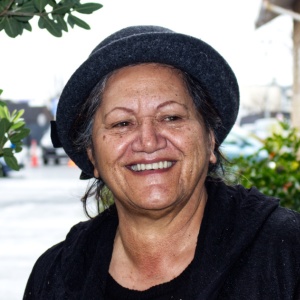 Connect With Haraa
Elder
About Me
Ko te Atua tō tātou piranga, Ka puta, Ka ora.
The Lord draws us to Him, life abundantly, no limitations.
God gave me life therefore I am a child of God, born in the Honeymoon Valley, Peria in the North Island near Taipa.
Ko Maungataniwha te Maunga
Ko Kauhanga te Marae
Ko Ngati Kahu te Iwi
Ko Haara Mete tōku ingoa
Raised by my Grandad and his nine tamariki, I had a happy, prosperous, hardworking childhood on the family dairy farm and later on attended Queen Victoria Boarding School.
At 19 I started my nursing career until I retired at 65 and then moved to Tauranga.
I currently reside in Glen Eden, living with my son, his wife and their two mojo-una.
I love my Liberty Church whānau, I love where God has placed us, I love the "what next" God has for us.
Meinga, Meinga, Haara
I'm involved with