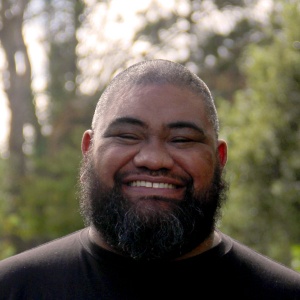 Connect With Fatu
Evangelism
About Me
All I say and do comes from a revelation of who God is as a good Father and who I am as a son of God. I am no longer a slave to fear and love it that I can now walk in boldness and confidence, demonstrating Papa God's love to those around me through signs, wonders and miracles.
As Ministry Director of Evangelism I love being able to equip and empower others to see the kingdom come as the sick are healed or a prophetic word is given and people encounter the Father's love for themselves.
Family is very important to me. I love spending time going to cafes or the movies, hanging with family and watching my son Matthew do Juiu Jitsu. Date nights with my wife, Tau, are the very best and together as a family we bring heaven to earth.
I'm involved with