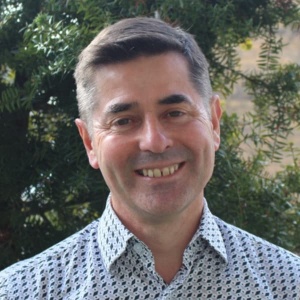 Connect With Craig
Prophetic
About Me
I'm excited about "life,"—the Jesus kind of life that is powerful, abundant, overflowing, gracious, real and genuine. I'm excited about "Jesus life" that oozes transformational power to change individuals, communities, cities and even nations, to become all that they are meant to be. This is my passion—to live an abandoned life in Christ and give away this reckless love so that whole generations are raised up to leave a legacy in God and walk in daily intimacy and maturity with him.
I co-lead the Prophetic Ministry at Liberty, with my best friend and wife, Janet. Both are an adventure and privilege! Together, we seek to understand God's plans and implement, equip and release others to "do the stuff,'' so that everyone knows their value, giftings and calling.
I'm a storyteller. I love revealing to people how God sees them…really sees them—totally loved, whether they go to church or not. But it doesn't stop there. I get really excited when people pick up their baton and run with their story. That's what I find really fulfilling.
I also like adventures—whether travelling in the nations, enjoying amazing food and learning about new cultures, or a good superhero movie where the hero always overcomes.
I'm involved with